Honorary Diplomas
Each year, St. Lawrence College recognizes the outstanding achievements of individuals whose accomplishments
are of such excellence, inspiration, and leadership that they serve as an example for the students and graduates
of our college.
Nominate A Community Leader
Do you know an inspiring community leader? Honorary Diplomas are awarded to individuals in our communities who will inspire SLC's new graduates. If you know someone whose community service and leadership goes above and beyond, nominate them for an Honorary Diploma.
Nominations are accepted year-round. Nominations received by January 31, 2023 will be considered by the St. Lawrence College Board of Governors for our Spring 2023 convocation ceremonies. Complete a nomination using this form.
Convocation 2022 Honorary Diploma Recipients
Honorary Diploma recipients are recognized at St. Lawrence College's convocation ceremonies. Meet our Convocation 2022 Honorary Diploma recipients!
M. Eleanor McGrath
Farmer and Owner, Springfield Farm Organics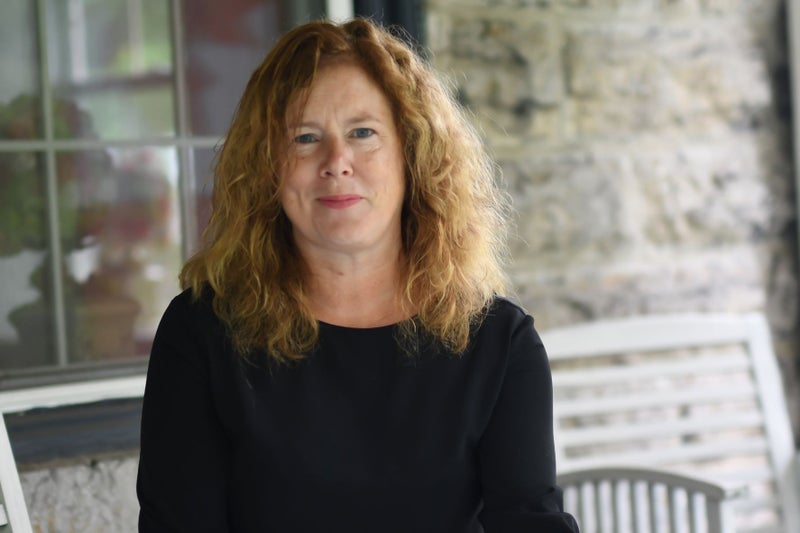 What does this award mean to you personally?
To receive this Honorary Diploma from St. Lawrence College is a true gift in acknowledging my passion for this community, farming, and the incredible opportunity that Agritourism has for farmers to diversify and share their knowledge with tourists that shows off the many facets of our beautiful region from Akwesasne, Cornwall, and throughout the United Counties of SDG.
How have SLC students or the college in general intersected with your work or community?
In 2017, I was part of the Agri-Food Network and attended a meeting at St. Lawrence College - I was immediately in awe. There was a dynamic engagement throughout the room as the students presented, the professors were there to support, and I came away having met new people who were sincere and excited to engage with farmers.
That meeting led to hosting the Irish Ambassador Jim Kelly at the College while he toured the region, starting to partnership on compost, and working with two programs and their students on finding solutions to challenges we were facing at Springfield Farm.
The students and faculty from School of Business and Supply Chain Management offered a thorough review of Springfield Farm as a business and produced and executed a business plan while providing invaluable assistance to achieve our Agritourism goals. The mentoring by the SLC professors ensured that the projects were successful, and as I stated at our hand-off meetings, that each student demonstrated the ability to interact on our behalf with such professionalism which was more than reassuring as a business owner. 
What path have you followed, that sees you here today? What were some ingredients of your success?
I graduated university with a bachelor's degree, major in English, minor in Philosophy and in 1989 we were told not to expect any jobs as the economy was faltering. I started working at a small law firm thinking that it might be a career for me, but at that time, I also hoped one day to have a family and the long hours to put in were daunting.
This led to doing "spot audits" for the Law Society, I used to chuckle thinking here was someone who almost failed math tracking down trust accounts and delinquent lawyers. I wanted something more meaningful, and I contact the Terry Fox Foundation to volunteer, and that is how I began a career in fundraising.
I have been fortunate to work only for causes I believe in, including young single mothers at Rosalie Hall Foundation, the Ireland Fund of Canada, and finally a contract with the Jesuits of English Canada. While fundraising for the Catholic Church and priests is tough slogging, the order was engaged fully in the Truth and Reconciliation Commission at the time and together with my boss, Father Bert Foliot, we created the Truth, Reconciliation and Hope Conference. My heart and mind were opened beyond any expectation. Through my brother-in-law Bruce Roundpoint and my sister Irene Cameron, I was introduced to Grand Chief Joe Norton, Grand Chief Abram Benedict, lacrosse legend Mike Mitchell, and through the Jesuits, to Noel Starblanket, who shared his story that day and I encourage you to read about him. He said: "You have now heard me, you cannot claim ignorance." My husband and I realized from that moment that we have to do more, to listen, to learn and to work to helping achieve a Canada that incorporates all the TRC Calls to Action.
Who has been your biggest inspiration, and why?
The most obvious answer is my parents and family - I am the eldest of eight and in awe of the work, the sacrifices and the lessons of life that I gained through my parents, four brothers and three sisters. My husband, Finbarr has been a true gift in my life, arriving to Canada with only $200 in his pocket from Ireland. My children continue to inspire me, from the day they were born to how they are growing into their own lives with confidence and a gentle humility.
We have been fortunate to be a part of this wonderful community since 2014, and we could not have achieved our Agritourism goals at Springfield Farm without these incredible people, the list is long but worthy: Irene Cameron & Bruce Roundpoint, Trevor Roundpoint, Chad Latreille, Alain Dupuis, Mike and Cora MacGillivray, Norma and Alan Winters, Eric Payseur, Rebecca Mackenzie, Daniel & Nicole Blondin-Geoffrion, Hugo Rodrigues, the Cardinal Family, Jordan Parisien, Anne Tardiff, Paul and Linda Vogel, Luc Lanthier, Remi Sauve, Mike Lalonde, Lesley Thompson, Kylee Tarbell, Clarence McDonald and Bugs - the knowledge and willingness to help us has been more than inspirational, it has been a Godsend.
What words of inspiration/wisdom can you share with SLC graduates?
Take the time to experience the excitement of what lies ahead. When you nail that interview and find a job that puts your hard-earned knowledge to the test, there will be some long hours of work ahead but please quickly establish borders and boundaries that allow you to have a life outside of work. Use up all your talents and they include making time for play, creating, volunteering, and family and friends. Life is ahead of you, and you are not alone, all this knowledge you have gained will carry you through.
Christine Bruce, MHA, MLT, CHE
Senior Director, Laboratory Medicine Program, University Health Network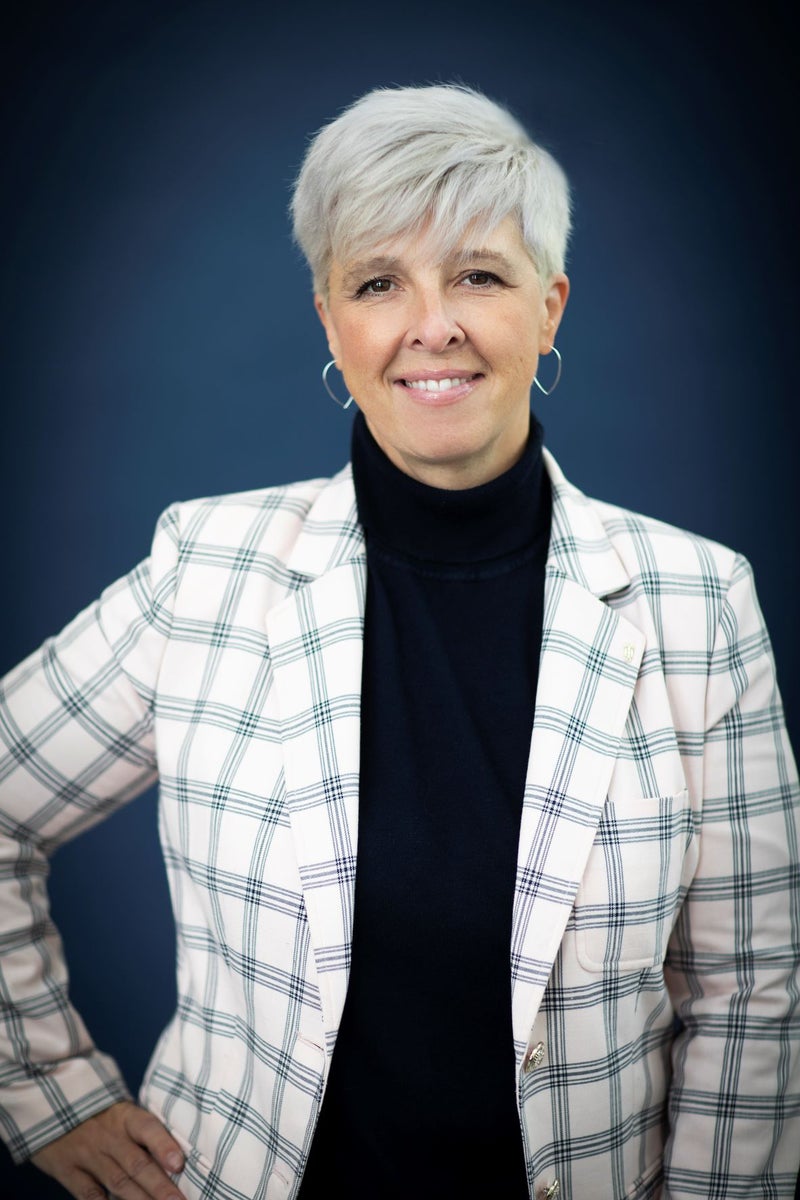 What does this award mean to you personally?
I am really humbled to receive this prestigious honour, and to still have a strong tie to my alma mater and the Medical Laboratory Science program 25 years after my own graduation. I'm even more pleased to be able to shine a light on the essential field of medical laboratory science. I have been fortunate in my career, and it's a personal joy to positively affect the health of millions of Canadians, through daily contributions and acts of service. I owe so much to the SLC faculty for their early mentorship and guidance this college gave me a shot at landing here before you today.
I am especially grateful to Robin McAvoy for continuing to be my champion and nominating me. Robin is a tremendous spokesperson for laboratory medicine and the long-term strength of the St. Lawrence MLS program. She continues to engage me on numerous program initiatives, knowing she can always count on me to be on board with whatever she needs.
How have SLC students or the college in general intersected with your work or community?
One of the great things about medical laboratory sciences students is the workplace preceptorship – designed to hone the students' precision technical skills, and readying for the workplace. Shaping the future of the profession means you must get involved and participate. I have been fortunate to work in diverse settings, where students are welcome for clinical placements for both the technologist and technician programs. This placement access can often be a rate limiting step – so I know, as a workplace leader, that I have a duty to give back to the system in this way.
Another way SLC intersects in my work community is through my participation on the SLC MLS Program Advisory Committee. It is essential for the educators and employer placement sites to constantly connect on issues affecting the profession. It's a responsibility I take seriously. Having the opportunity to provide the program with real world insights on changes in practice, ideas on capacity building and sustainability are important for all stakeholders. And it's great fun. To sit with a group of industry peers, be they employers, educators, preceptors, or student ambassadors, is such a rich experience. I learn something new every time we meet, and I appreciate the networks SLC facilitates.
What path have you followed, that sees you here today? What were some ingredients of your success?
The path that got me here was simply being willing to try, and not being afraid to stumble. My roles and my successes within them have resulted from me focusing on the art of the possible and creating the best patient outcome – and just going for it. What's the downside? You stumble a few times, fall a few times, and you start to succeed. You can't help but build courage, resilience, and trust in your instincts. You gain tremendous perspective once you exercise that courage and see how few limits there really are – and most critically you see how you can change a patient's life.
When I started the MLS program, I thought finding a good vein and collecting blood would be my biggest professional problem. When I look back now - what was I worried about? People have their blood collected every day, I just needed to give it a try. And so, after a career full of 'trying' to be a good laboratory technologist, to setting up the gold standard COVID testing operation in a crisis, to installing some of the world's largest laboratory automation systems, all the way to identifying novel diagnostics that improve health outcomes across the country….my courage on what I am willing to try has changed dramatically, and for the better – but my 'why' has never changed; it has always been better patient outcomes with lab medicine as a foundation.
Who has been your biggest inspiration, and why?
I absolutely must pay tribute to two people. Firstly, Sandy Gillespie – an amazing woman from LifeLabs whom I met in 2000. She taught me how to lead. It turns out being a leader in healthcare is my calling. I owe Sandy the credit for literally everything I am proud of. She has been a trusted advisor, weatherer of all of my storms, and the truest of friends. She has helped me understand my personal brand as a leader. Close to 20 years of mentorship has helped me solidify my values, and to understand how I can impact people in a meaningful way. She has taught me to 'go slow to go fast' and to take the time to say 'please and thanks' – it matters. Being an authentic servant leader is not easy, but I am always reminded in her steadying tone that 'no one comes to work to do a bad job - people just need to know what success looks like and to know you are in their corner, ready to serve'.
The second person who has been a tremendous inspiration to me, is Dr. Tony Mazzulli. I met Tony in 2019, and he perhaps most bravely of anyone, taught me how to follow. We embarked on expanding our microbiology lab to being the first and then largest, hospital COVID testing site in Ontario. It was a massive undertaking in record time with no roadmap. I had just joined his team just prior to the pandemic, as a trusted leader. I could have simply run into the fire of setting up this operation, believing I could handle it, no problem. I had courage. I learned quickly that I could not handle it on my own. I will always be grateful for his coaching moments, when he sat me down and respectfully illustrated the gaps in my knowledge and perspective. He helped me get better at saying I was wrong, saying I didn't know, saying I needed help, and most importantly, saying I was sorry. With Tony, I learned humility. Sometimes being a great leader means being a humble follower. I am lucky to have him as a mentor and advisor – and I am forever grateful for his wisdom and his friendship.
What words of inspiration/wisdom can you share with SLC graduates?
I maintain that my successes have come from my desire to know what my industry is all about. I am absolutely a laboratory technologist at heart. But to be a good one, with the influence to make this career landscape better for every patient that walks around on it, I have had to learn the way the entire space works. I have committed a significant part of my career to understanding the workplace, academics, certification, politics, funding, accreditation, operations, and innovation related to both public and private Canadian laboratory medicine. Understanding how all of these levers are pulled and when, has made me a nimble operator and credible leader. It is meaningful, and this knowledge has clarified where I have needed to round out my own skills, with added credentials, and has also helped me define how to create great places to work for the teams I lead.
Do not underestimate the true power of asking why things are the way they are. As new graduates, you aren't seeking a job. You are the next ambassador for your industry. Understand it from every angle, because it will bolster your value and make you incredibly confident. This is the start of your career long learning – be open. Be inquisitive and never stop putting tools in your toolkit.
Linda Ann Daly, BA, CYW, MPA
Longtime Community Advocate and Supporter and Philanthropist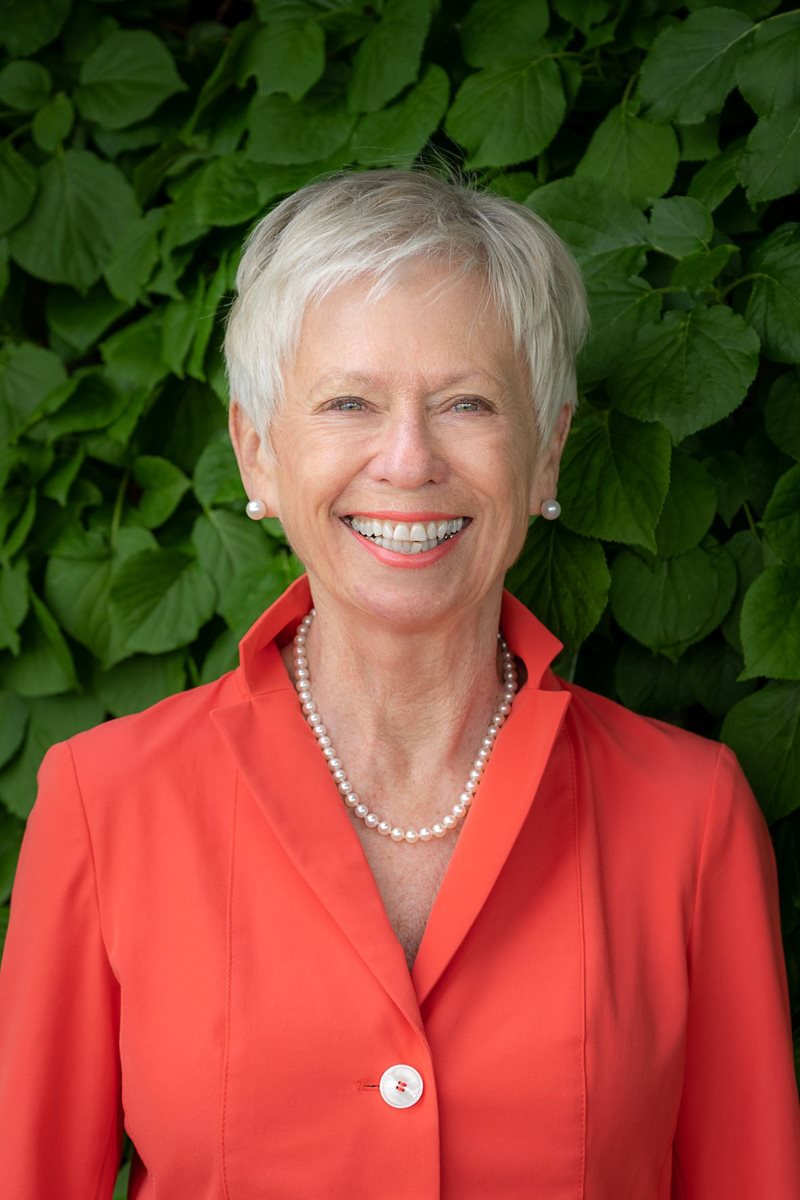 What does this award mean to you personally?
It is deeply meaningful to receive this prestigious award.
As a young girl growing up in a small Ontario town, I saw my parents continually giving back, by being involved, being aware, caring about others, engaging whatever resources were needed to simply help others/organizations move forward with no expectation of anything in return.
This award represents recognition of the many hours that so many people give as volunteers, whether it be on boards, community agencies, in healthcare, and in recreation programs. I am merely one of thousands and I'm so proud to stand with every one of them.
This award also represents recognition for taking on leadership and advocacy roles, despite many challenges, in order to create pathways forward, access to opportunities and inclusion for all. Every day I'm inspired by others, from whom I learn and grow.
How have SLC students or the college in general intersected with your work or community?
Early in my teaching career at SLC in the Child and Youth Worker program, I developed a Detached Worker Program. I received funding from Rotary and Citizen Service Clubs and hired four SLC students for one year, each to work with a youth referred by Social Service agencies, with an emphasis on having the youth accountable for their behavior.
After retirement, I've worked with Business students with St. Lawrence Parks Commission projects as well as at Dress for Success, Kingston; Vet tech students and grads greet me regularly when boarding my cat or at the vet clinics; a Social Service Worker student supported my mother when she was in palliative care, and graduates are employed within the healthcare system, and at community agencies I engage with regularly.
My husband and I created a bursary at SLC, Carleton and Queen's, for International and Indigenous students and stay connected with several recipients.
What path have you followed, that sees you here today? What were some ingredients of your success?
Learning and seeking new experiences have characterized my path. In my final semester at Carleton, I was still unsure what I wanted to do, until a tremendous professor talked about a program to work with youth with emotional difficulties. I applied and for the next 12 months trained at the Ottawa Psychiatric Hospital, graduating with a 'Child Care Worker' Diploma! My first job was a counselor at Port Alberni Residential School in British Columbia. I then worked with street children on probation in downtown Vancouver for two years, before returning to Ontario and gained employment as a Probation Officer in Ottawa with adults, then juveniles.
With this experience, I was hired at SLC Kingston to teach in the CYW program! I got involved with Big Sisters, John Howard Society, St Lawrence Youth Association, and during the summer I would often volunteer in a youth program outside of Kingston.
I started the first woman-led bicycling summer touring company called Bicycling Ontario and ran that for two years before deciding to return to school to complete my Masters of Public Administration part time.
I served on the Board of Governors of Kingston General Hospital and was part of the largest re-development project in the hospital's history. I was appointed to the transitional Council of Registered Psychotherapists and Registered Mental Health Therapists of Ontario, and to the St. Lawrence Parks Commission. Additionally, elected to the Board of Governors at Carleton University, and Dress for Success, Kingston, where I continue to volunteer. Mentoring both international and domestic students, a Little Sister, as well as helping refugees transition to life in Kingston, have taught me invaluable lessons for which I am forever grateful. I have received meaningful awards including the Grand Theatre Lifetime Achievement Award for Contribution to the Arts and our Community, the Queen Elizabeth Diamond Jubilee Award, and the Paul Harris Fellow Award, Rotary International.
I have led successful fundraising events for the Kingston Symphony Association, The Grand Theater and Dress for Success, Interval House, tsunami relief for the Red Cross, Teachers in Afghanistan, the local Food Sharing Project, and more.
Who has been your biggest inspiration, and why?
My English teacher in high school who encouraged me to always aim higher. My father who taught me never to be greedy, boastful, self-centered; that I would have to make my own decisions once I left home. My students, refugees and international students that I have engaged with, for their courage, tenacity, eagerness to learn and share their world. Rodrigo, our Rotary student from Brazil, who laughed with us, cried with us, saw the world in new ways, and shared with us his unquenchable thirst for learning.
What words of inspiration/wisdom can you share with SLC graduates?
You will meet with many challenges and opportunities, you will face uncertainty, maybe discrimination in one of its many forms. You may switch directions – as I would often say to students: the job you may one day have is not even invented yet.
Build a strong personal foundation, know who you are and what matters most to you. What line will you not cross? Commit to ongoing professional development – to learn, to grow, to become more humble and possibly, to advocate for someone who is unable to help themselves, to improve their situation and ultimately to empower them to act on their own.
Commit to advocacy – think about gaps in services, at work, in your community, and do something constructive, apply your skills so that others can benefit; promote an idea for the betterment of all, and use your network and communication skills to bring about positive action.
Past Honorary Diploma Recipients